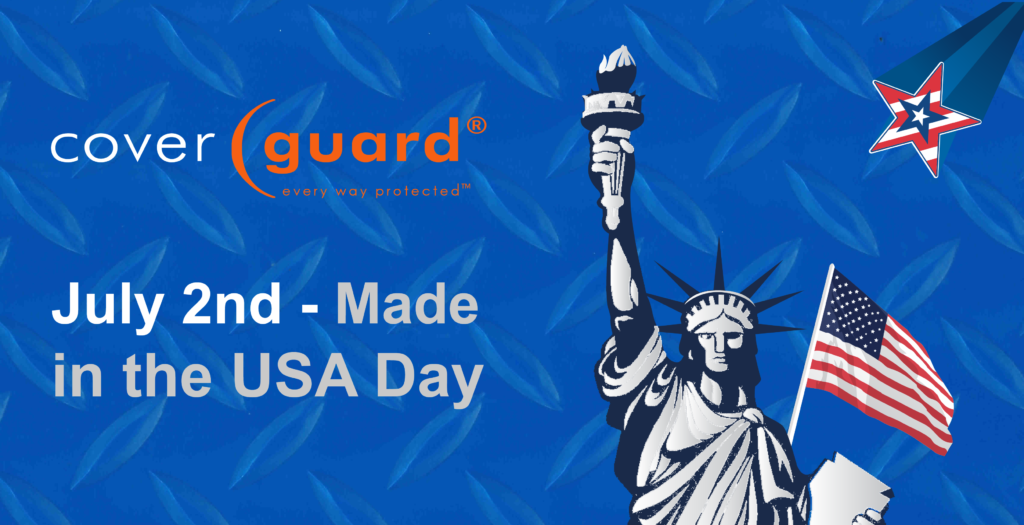 On this special day, we proudly acknowledge the importance of supporting products made right here in the USA. It's the perfect time to show your support for American manufacturers and contribute to the growth of our economy.
At Cover Guard, we take immense pride in manufacturing our products in the USA. We offer a wide range of protective materials that are designed and produced domestically, ensuring the highest quality and reliability.
Our Cover Guard® protective materials are available in two formulations: CG Flame Retardant and CG2 Non-Flame Retardant. Made from polyethylene, these temporary surface protection solutions are versatile and suitable for various applications, including new construction, renovation, rehab/refurbishment, and restoration projects.
Our clientele spans across numerous industries, including general contractors, flooring and tile installation experts, hospital and medical facilities, military and marine sectors, educational institutions, power plants and energy sectors, commercial and industrial establishments, facilities maintenance teams, electrical services, drywall and paint professionals, and many more.
Cover Guard products are specifically designed to protect surfaces against damage caused by typical trade activity, as well as normal wear and tear. They provide a reliable shield that preserves the integrity and aesthetics of your surfaces.
On this Made in the USA Day, we encourage you to support American manufacturers like Cover Guard. By choosing our proudly made-in-the-USA products, you not only acquire exceptional quality and performance but also contribute to the strength and prosperity of our nation's manufacturing industry.